HLN Consultant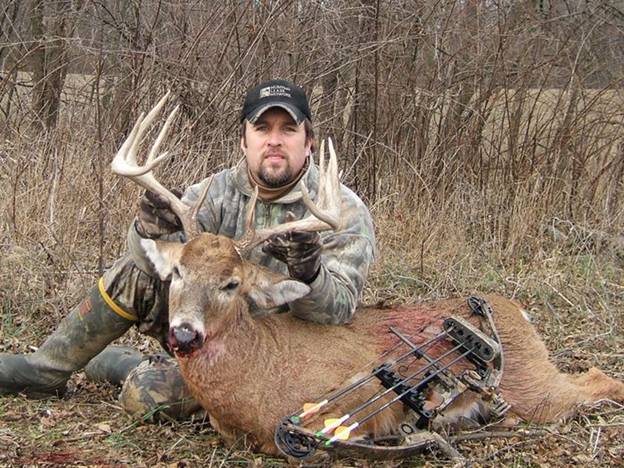 Territories Served
Illinois - South
Indiana - South
Contact
Phone:  317-506-2772
Email:  MLyon@huntingleasenetwork.com
Mark Lyon is a "Hoosier". Born and raised in Johnson County, Indiana where he currently lives with his beautiful wife of 19 years and three wonderful children. His family is everything to him. All his kids seem to have the outdoor bug just like their Dad. He has been blessed to share successful hunts with all 3 of his kids. He is a proud father!
Mark has been hunting for over 38 years. He has been passionately chasing whitetails for over 30 years. He also loves being in the Spring woods trying to call in a wary gobbler to his bow or gun. When it comes down to it, the "Have bow, will travel" motto pertains to Mark completely. 
This passion for the outdoors has led Mark to pursue a career in the outdoor industry. He spent a few years representing different companies and selling their product at outdoor trade shows with his company Lyon Outdoor Enterprises.
Mark started to develop an interest in hunting properties, mainly in how to obtain and develop them into good hunting properties. You see at the time; hunting leases were just gaining some popularity in Indiana. Mark started to see the need for a company that could help others with the same interest. He also knew there were many landowners out there that were unfamiliar with the leasing process. He thought with a little landowner education on the leasing process that he may be able to open the door on private property that traditionally would not be huntable.
He started developing a business plan for a hunting lease company. In the meantime, he obtained his Indiana real estate license. This would allow him to add another segment to his business that could help buyers and sellers of recreational real estate. While researching for the business, Mark stumbled onto the Hunting Lease Network website and as they say, the rest is history. Hunting Lease Network has been a great way for Mark to combine his love of hunting with a professional career.
If you have any questions regarding a property whether it is for lease or for sale please feel free to contact Mark.
Marks Photos