HLN Consultants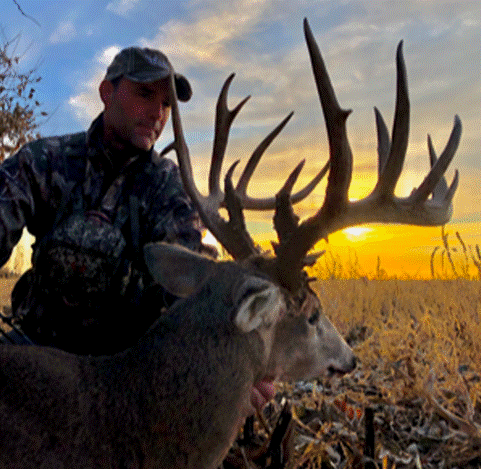 Territories Served
Kansas - East
Contact
Phone:  620-755-2998
Email:  msimon@huntingleasenetwork.com
About Mike and Stacy
I have 31 years of experience in search of Kansas Trophy Whitetails. I enjoy all Kansas hunting seasons with my 3 children, Sophie, Addie and Parker. They have all seized the opportunity to fill Kansas whitetail and turkey permits. My wife, Stacy of 26 years is the glue of this outdoors family. She takes on the responsibility of answering landowner and sportsman questions, sending lease documents and updating our HLN page. Stacy also has her real estate license, so give her a call today if you are looking to buy or sell property.
After leasing from Hunting Lease Network in 2009, I was so impressed with the lease process and the ability to gain a quality-hunting lease on an annual basis that I purchased Kansas East franchise from Hunting Lease Network in 2010. My profile picture is a good testament of a Kansas HLN lease. On opening day of archery season in 2009, I took this Kansas non-typical brute that grossed 184.
Our goal is to find our clients quality hunting and fishing property while educating good management practices to assist in keeping Kansas a premier trophy whitetail state. As landowners, we recognize the challenge of connecting sportsmen to landowners. We are committed to achieving a fair lease price and providing proper hunting liability insurance for the protection of all parties involved with each lease. As well as helping sportsman find land, which is becoming more challenging without the help of a leasing system like Hunting Lease Network.
Mike and Stacy Photos